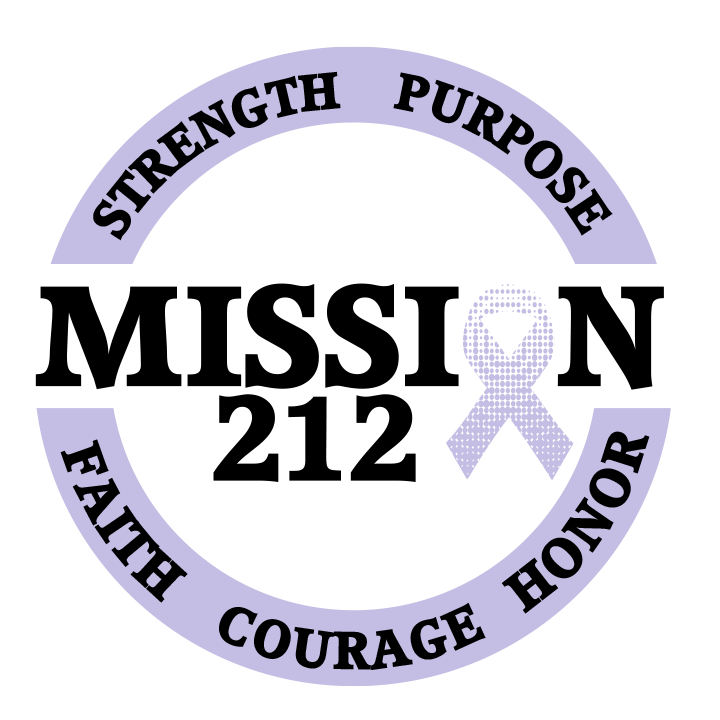 Why the Mission 212 Foundation Exists
Mission 212 Foundation is a non-profit corporation organized and operated exclusively for charitable purposes. 
The primary focus of this organization is to provide financial assistance and support to young men and their families who are actively receiving cancer treatment.
This foundation provides financial assistance for families in 4 key areas of their cancer journey:
Personal Expenses
Such as house cleaning, childcare, and lawn maintenance
Travel Expenses
For both medical and personal reasons
General Fund
To cover other family expenses as well as administrative costs incurred by the foundation for fundraising events
What We Do
Through the application process, Mission 212 Foundation selects a family with young children in need, more specifically in cases where the man in the family has been diagnosed with cancer. 
The primary focus is to serve the family. 
The foundation then identifies areas the family needs assistance with the most and organizes fundraising opportunities throughout the community to help achieve a financial goal to provide the family with money and resources to help address those needs.
Events will accept volunteers, donations, and additional support from anyone who wants to support the mission.  Additionally, Mission 212 Foundation promotes outreach and education to healthcare providers, partnering with local hospitals to support the objectives of the foundation. 
This foundation is dedicated to helping local families feel supported during their cancer journey and beyond.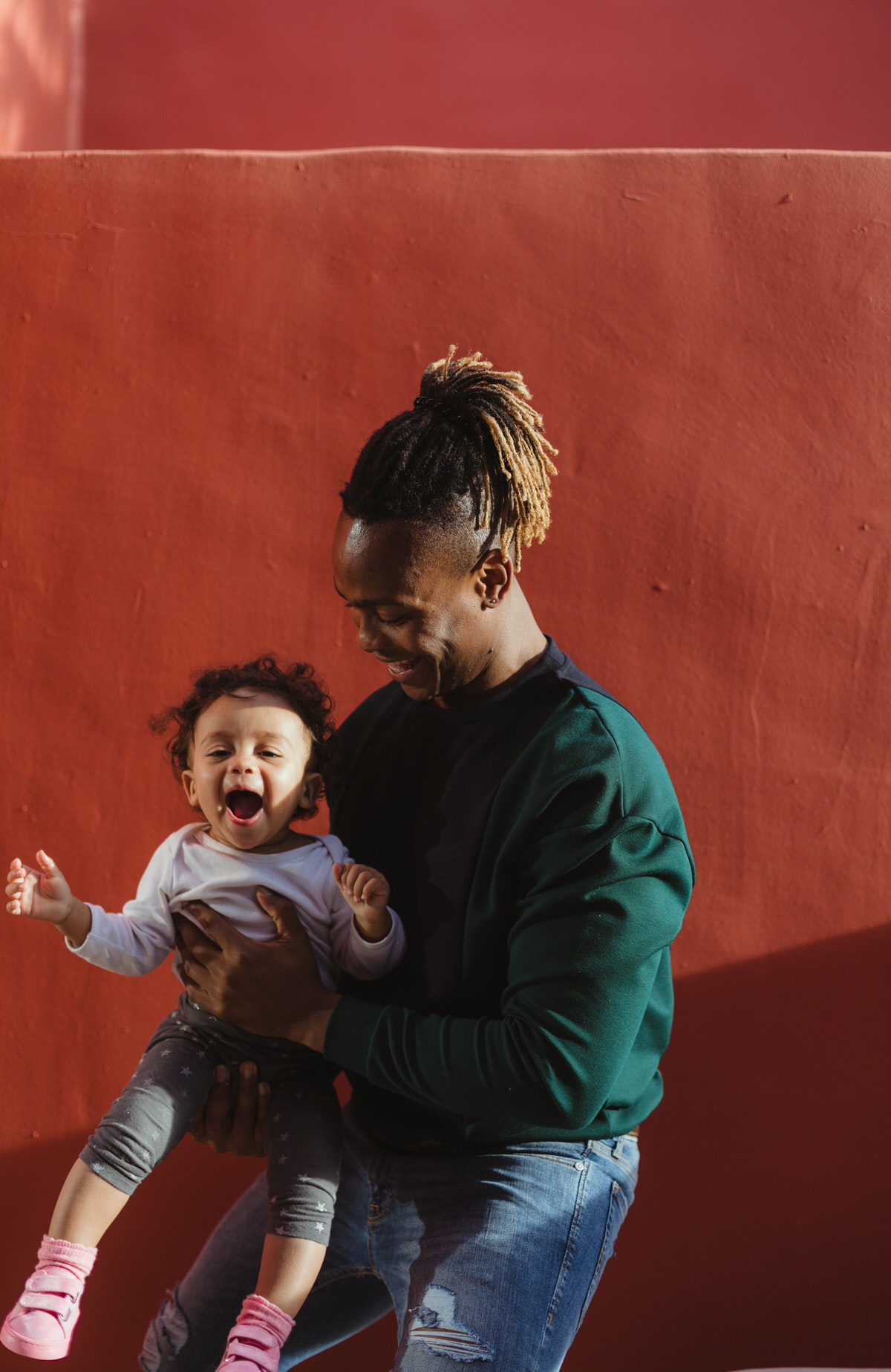 We believe that treating the whole family leads to positive outcomes for patients, their spouses, children, and providers.
Cancer treatment has historically been tailored to treating an older population of patients, which makes sense given that the median age of a cancer diagnosis is 66 years old. 
Over the past few years, cancers that are more predominantly found in women have been brought to the forefront, leading to many positive advancements in awareness and treatment options for that demographic. 
During Austin's journey, he noticed that there was a major disparity in cancer treatment, particularly among young male patients.  There weren't many resources available for young men, appointments and treatment schedules were not accommodating for young families with children; and Austin quickly realized that this sentiment was shared among many other families in a similar situation. 
This foundation was created not only to address those disparities but to be actively engaged with patients and families to help navigate their cancer journey and influence the healthcare system's approach to treating young men with families.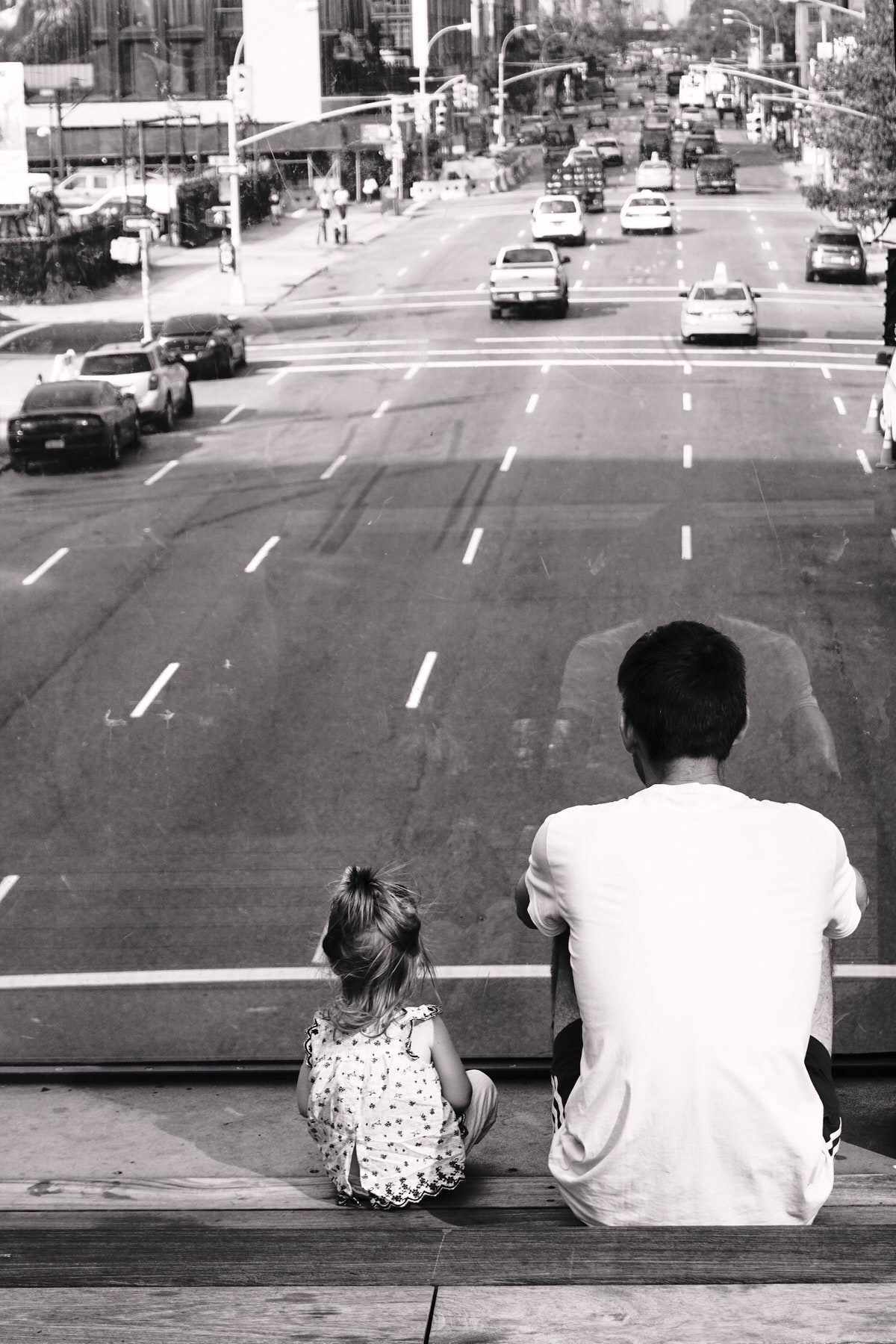 The Story Behind The Name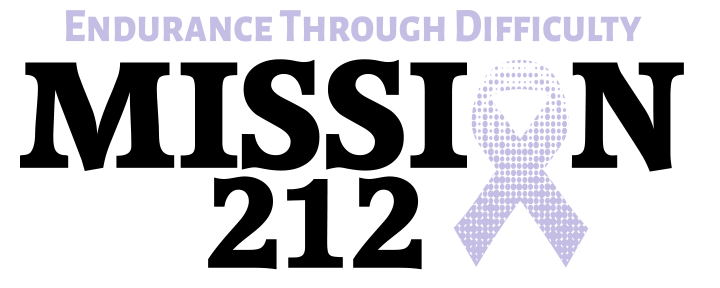 2 Corinthians 12: 9-10
But he said to me, "My grace is sufficient for you, for my power is made perfect in weakness." Therefore I will boast all the more gladly about my weaknesses so that Christ's power may rest on me. That is why, for Christ's sake, I delight in weaknesses, in insults, in hardships, in persecutions, in difficulties. For when I am weak, then I am strong."
Throughout his cancer journey, Austin kept a journal and shared his thoughts and experiences on his CaringBridge page.  During one of the most challenging moments, Austin cited Paul's letter to the Corinthians, where Paul encourages his readers in their moments of adversity and reminds them of the eternal nature of God's love and glory. 
2 Corinthians 12 describes the relationship between suffering and the power of the spirit, arguing that suffering is the means God uses to reveal His glory. 
Without knowing it at the time, this scripture inspired Austin and Andrea to continue their mission of living for the sake of others.  Endurance through difficulty and Christlike behavior are made possible by God's grace and modeled by Paul himself. 
Austin and Andrea believe that these qualities are the greatest display of God's presence, power, and glory, not only within their own lives but in the lives of those who served them.
In addition to 2 Corinthians 12, Austin and Andrea read a story called "212, The Extra Degree." The book uses a simple but powerful metaphor to describe how a small change can make a big difference. 
Below 32 degrees, water is solid.  Above 32 degrees, water is liquid.  At 212 degrees, water turns into steam. 
Like water, the mechanism for change in our lives depends upon the heat level applied to it.  During the most difficult moments in Austin and Andrea's journey, their faith and community came together to be the extra degree to help them transform their lives and climb out of cancer's cave. 
There are families out there struggling with cancer who might need just a little bit of support, that one extra degree, to alleviate the stress of fighting cancer and put them in a better position to have a more favorable outcome. 
Austin and Andrea have combined the lessons of 2 Corinthians 12 and 212 The Extra Degree to fulfill their mission of supporting young men and their families through their fight against cancer by forming the Mission 212 Foundation.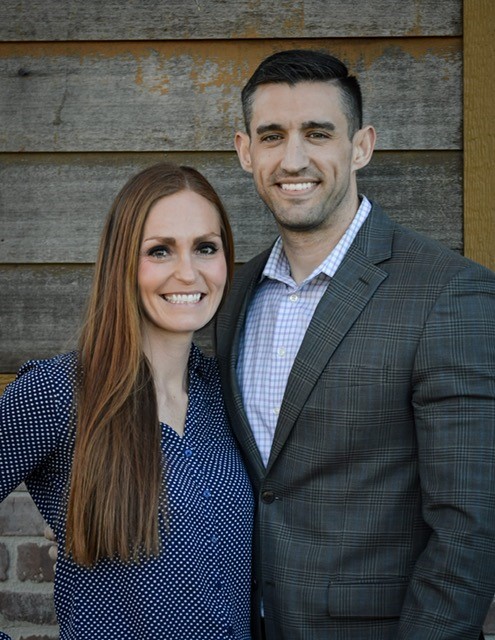 Austin & Andrea Hill
Austin and Andrea are high school sweethearts who grew up in Carroll, Iowa.  They've lived in the Kansas City area since 2016 when they moved from Des Moines, Iowa for Austin's career.  While Andrea attended nursing school at Grand View University, Austin played football for Central College and later earned his Master's degree in Healthcare Administration from Des Moines University.
After getting married in 2011, Andrea pursued her career as a Registered Nurse at the VA Medical Center in both Des Moines and eventually Kansas City while Austin held various roles in hospital leadership.
Since 2017, Andrea has been performing the hardest task a mother can take on as a stay-at-home mom while also promoting health and wellness through her side business as a health coach.  They are actively raising 4 young children under the age of 10 in the Lee's Summit area and spend most of their weeknights and weekends with extracurricular activities.
Austin and Andrea enjoy the engagement they have within their church community and have led and participated in several programs to serve children and adults through their faith formation process. When they aren't working, parenting, or volunteering their time and energy, they enjoy traveling and making time for friends and family.
Austin and Andrea created Mission 212 Foundation to serve other young families diagnosed with cancer after their own experience fighting cancer which is mentioned several times throughout this website.
Austin and Andrea were nominated and selected to serve on the Patient Caregiver Advisory Council at the University of Kansas Health System, which identifies opportunities for improving the patient and family experience for cancer patients.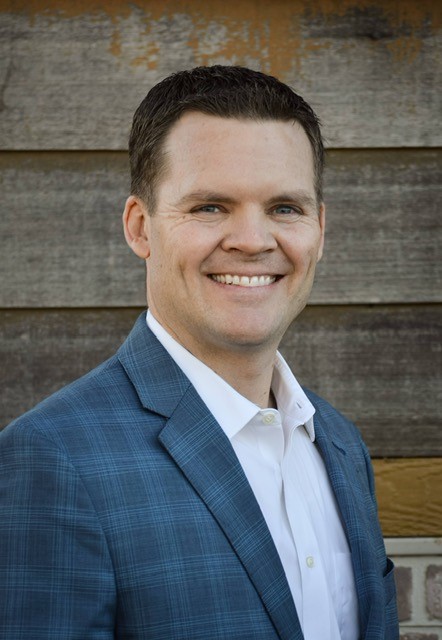 Justin Meyer
Justin Meyer grew up as a Catholic Christian in Overland Park, Kansas.  Today he lives in Lees Summit, Mo with his beautiful wife Courtney, and three incredible children, Faith (11), Benaiah (8) and Jules (2). 
They have been parishioners at Our Lady of the Presentation since 2012. Professionally, Justin is the director of operations for the 110th Bomb Squadron as a B-2 & T-38 Instructor Pilot at Whiteman AFB, Mo.  With over 17 years of service, Justin has served in a variety of roles through leadership, management, training and evaluation. 
He attended and also instructed at the Air Force Weapons School, training weapons officers to perform in critical national positions.  His wife Courtney has a background in marketing and stays at home with their children as well.  Outside of their Air Force career, Justin and Courtney are also entrepreneurs and have started multiple businesses and are passionate about helping others in every area of life.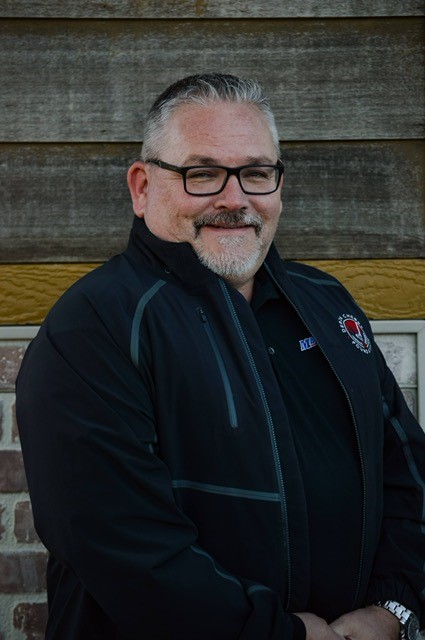 Cory Thompson
Cory is a resident of Lees summit Mo. where he lives with his Wife Victoria, his son Cayden and their Wheaten / poodle pup Gigi. Cory is a 36 year employee and co owner of Metro Ford in Independence Mo.
He enjoys to travel, playing music with his Band of brothers, spending time with his wife and son and his sporting events. Cory is a founding board member of the Independence Police foundation, he also is a Board member of the Deron Cherry Foundation. He is proud and honored to be joining a wonderful group of people who are embarking on a mission to be there for those who are going through the most difficult times in their lives with the "The Mission 212 Foundation" Cory says his Passion has always been "To leave a person or situation better than I found them. In turn that leaves me better than where I started".
The Mission 212 foundation is a group of Passionate people working to find ways that they can make a difference and have a positive impact regardless of current or past life circumstances.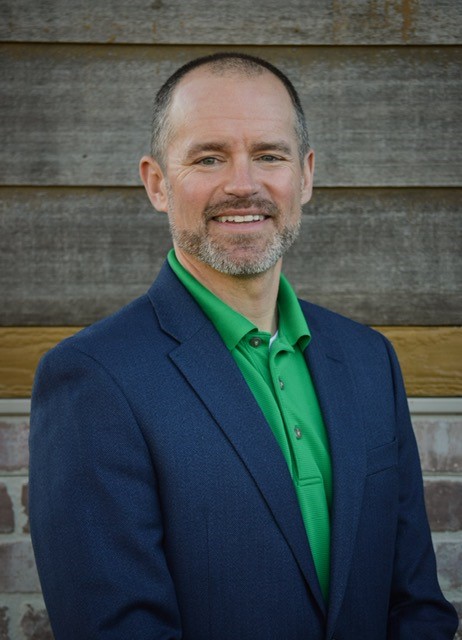 Matt Wheeler
Matt Wheeler hails from Carrollton, Missouri, and treasures his childhood parish home of St. Mary's.  Lee's Summit has been home for him and his wife Kristine for 25 years. 
They embrace the "rock tumbler" of family life and are grateful for their children; Grace (20), Jack (18), Mary (12), Catherine (11), Paul (10), Joseph (7) and Anna (4). 
Our Lady of the Presentation has been their parish home since 2006. 
Matt is the Vice President of Client Services for Employee Benefits for the Holmes Murphy of Kansas City office and a shareholder in the company.  He leads a lively, talented team of benefits professionals and serves many metro area clients.  Holmes Murphy is an independent and internal shareholder-owned Property Casualty and Employee Benefits consulting firm a variety of other family brands. 
Kristine and Matt met at Mizzou many moons ago and Kristine was a reading specialist teaching in the Independence School District prior to being the unparalleled CEO of the Wheeler household after Jack's birth.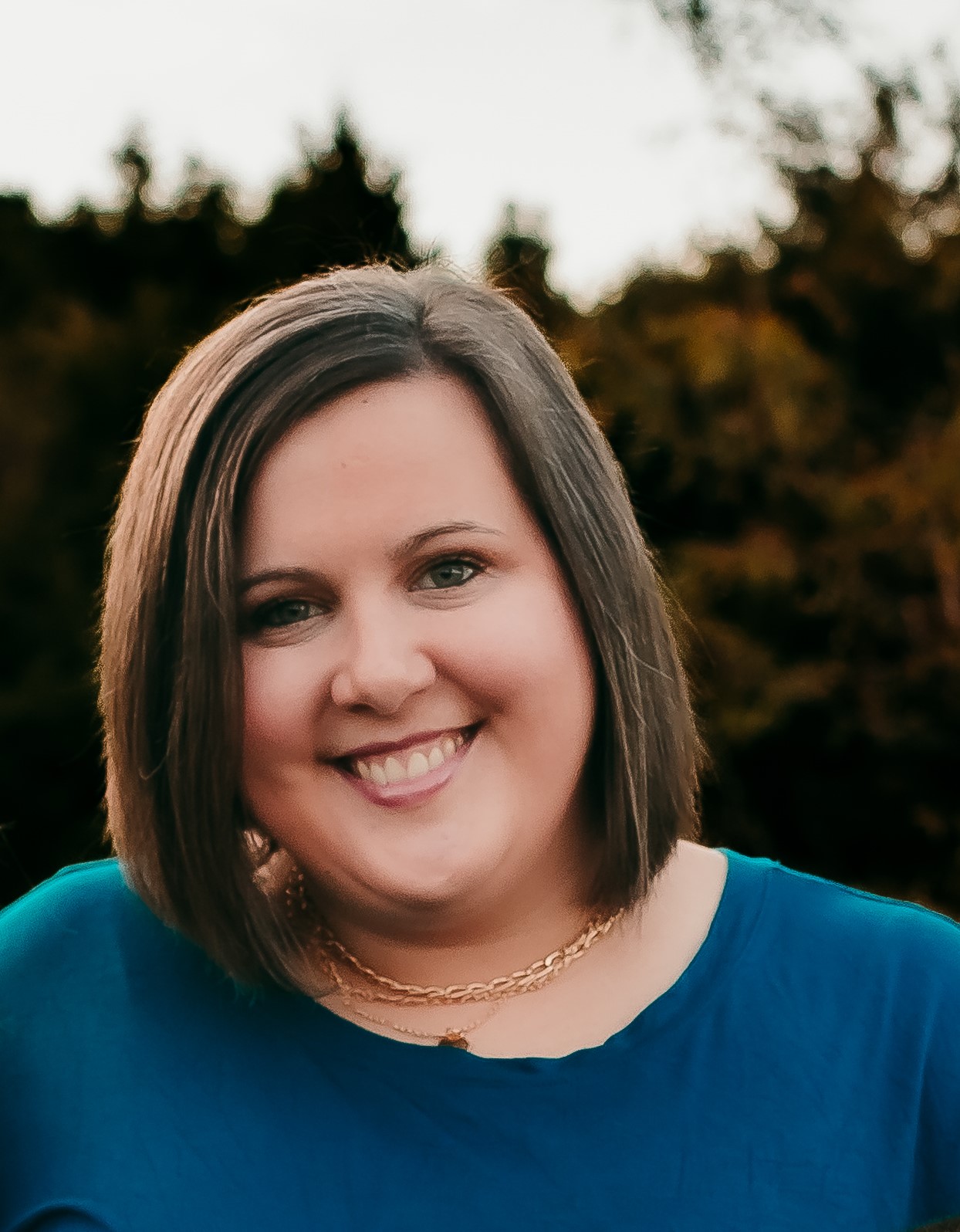 Kati Hook
Kati is a lifelong resident of Blue Springs, Missouri.  She sadly became a young widow in September of 2021 when her husband Brad passed away from Stage IV Colorectal Cancer after an almost three-year battle.  Kati was his dedicated caregiver every step of the way.  She has a son (Emerson, 7) and a daughter (Reagan, 5) that are her joy.  Kati is a member of St. John LaLande Catholic Church in Blue Springs and serves on the School Advisory Board and parish Finance Council.  She is also active in the local Kansas City chapter of Never Alone Widows.
Kati graduated from the University of Missouri with a bachelor's and Master of Accounting as well as a Certificate of Taxation.  She works at KPMG as an Associate Director in Tax Resource Management.  She enjoys traveling and reading as well as spending time with her family and friends.  Kati is passionate about helping families impacted by cancer and continuing to advocate in honor of her late husband, Brad.
Austin's Army • Providing hope for young families that need them